What our friends are saying…
Dear Liz,
I can confirm with you that there are many job opportunities in schools for Education Support (ES) staff – this includes Integration Aides, Sickbay Attendants, Library Officers and Administration Officers. In fact demand for such personnel is increasing and will continue to grow in the foreseeable future. The Teacher Aide course which you are providing is an excellent opportunity for adults who are interested in working in schools in non-teaching roles as the course embraces a wide range of different ES roles that exist in schools and will give graduates the edge when seeking school employment. For the record, I employ 12 ES staff currently and I expect that this number will continue to grow in the future.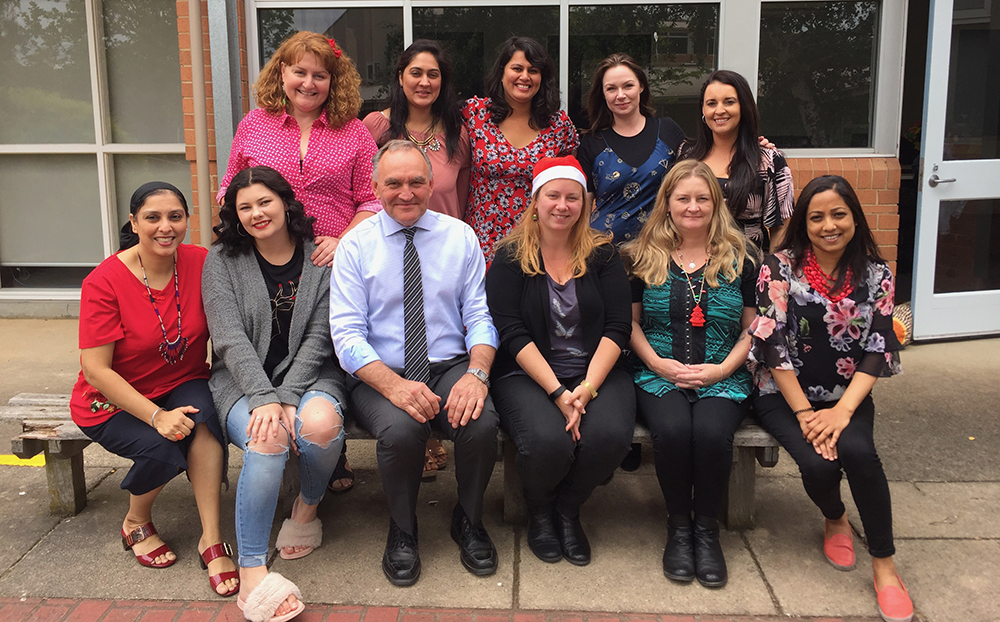 In November 2018 I was made redundant from my corporate role which I have been working for over 17 years. It came at a time which was ideal for me, I took Christmas to be with my family and at this time discussed my wish to change career paths.
I have a daughter who has an Aide and fully understood from a parent's perspective how beneficial it is for the students who have them and for the support that is also provided for others in the classroom in assisting the teacher.
The decision was easy, I reached out to Liz (TAmums) & Daisy (Eastern College) and enroled to commence my Cert 3 at Berwick Lodge Primary School on Fridays. I was initially fraught with fear and trepidation at this decision given I was in my mid 40s and looking to change careers.
Well, that first day came along and I walked into the classroom for that first day my anxiety disappeared. Gurmit is such a knowledgeable person and her motto of 'leaving no woman behind' set my mind at ease.
As we worked through the modules of study, having shared delicious lunches, successfully submitting the assignments and completing my 100 placement hours; I truly felt secure in the knowledge that I had made the right decision. I finally had found my calling.
I had discovered my PASSION, becoming an Education Support Worker would not feel like a job, as it is something that I love doing. With the added benefits of school holidays and being able to work within school hours I can be more with my family, something I struggled with for all my daughter's life.
In class we learnt about what we may encounter in our role, we could also share our experiences and support each other if we had anything anyone was struggling with. It was such a supportive environment that it enabled all of us to be the best that we can be.
Placement was an opportunity to experience and put into practice what we had been learning. I had the opportunity to work with students from Foundation/Prep through to Grade 6. It was an incredibly fulfilling experience which taught me a lot.
I will be forever grateful to the school and to Eastern College. Most definitely Gurmit (our teacher) and Henry  (Principal at Berwick Lodge Primary School) both for their support and encouragement.
The one thing that we need to know is 'Why' are we doing this. For me it was simple. – work life balance and my daughter and to pay it forward with helping other students reach their full potential.
The decision to study my Cert 3 in Education Support with Eastern College at Berwick Lodge is the best choice I have ever made (apart from marrying my husband). It not only gave me the opportunity to become a TA, but I found a job soon after completion of my studies. I have no regrets. I also love the opportunity to share my learnings along the way.
If you want to do it, rest assured with Eastern College under Gurmit's guidance you will have no regrets. Do it Now!
Forever Thankful,
In 2019, after being a stay at home mum for ten years, I decided it was time to embark on my journey of obtaining a Certificate III in Education Support. After doing some research, I found going through Eastern College and having the opportunity to study at Berwick Lodge Primary School, would give me the best study/life balance.
The application process was simple and easy and it truly gave me the confidence of being able to do this course in March 2019.
I walked into our room at Berwick Lodge Primary School, looked around and saw a few other women and we all gave each other warm smiles. Then walked in our beautiful teacher Gurmit. She walked in with a glow and aura that immediately put me at ease.
Throughout the course, I learned more than I could have ever imagined. I not only learned how to be the best teacher aide possible, but how to be the best mum possible. Gurmit taught us and showed us ways as to how we can help students who need that extra voice to tell them that they can do it. As a class every Friday, we shared our stories, had very delicious lunches and exchanged different ideas as to how we could help one another if anyone had any questions.
To my surprise, I was able to complete all assignments on time and whenever I had any issues, I could always approach Gurmit who was always willing to help. My classmates and I created our own Whatsapp group, where we shared questions we had, or when we felt a little deflated, someone was always there to pick us back up.
Work placement was a very positive experience, I had the opportunity to meet some very incredible young children.  Through the training we received under Gurmit, I was able to be the best teacher aide I could possibly be.
Through this course, and meeting both Gurmit and Henry, I've not only become a teacher aide, but I've grown as a person. I have made friends that will be there with me for life and I have truly had a positive experience from this course and would highly recommend it to anyone considering doing a Cert III in Education Support at Berwick Lodge Primary.
Forever grateful.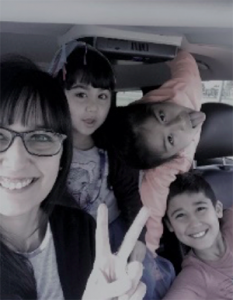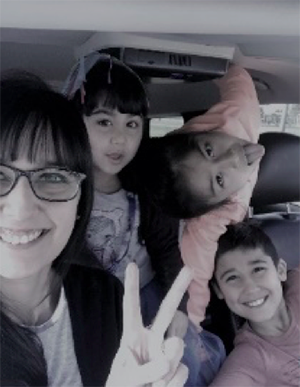 Gurmit is an amazing teacher who is incredibly passionate about teaching and special education. She is totally invested towards her students making sure they fully understand the course content and she is able to provide lots of practical examples due to her many years of teaching experience, which further enhanced our learning. I would highly recommend completing the course with Gurmit as she is a wealth of knowledge. She is very encouraging, supportive and she helps to instill confidence in her students. Thank you very much Gurmit. It has been an absolute pleasure to learn from you!
We have successfully completed the Certificate III in Education Support from Eastern College Australia in March 2019. As mums, we were looking for a path, to begin with, studies and getting back to the workforce. Once we heard about this course from our friend, we found it interesting as we can support so many kids with their educational needs in schools and it would also benefit our own kids as well. 
Our teacher Gurmit Kaur is such an amazing, inspiring and well-experienced teacher in special education. Thank you so much Gurmit, for all your support and guidance throughout the class. We thoroughly enjoyed every lesson with the resources, tips, practical stories and strategies you shared in the class. We have learned a lot and gained a new perspective on so many things.
We would highly recommend this course to those who are happy to start a career in Education Support.
I commenced with Eastern Colleges in February 2018 to undertake Certificate III in Education Support. Everyone I have come across during this time have been so amazing and supportive in helping me achieve my dream of working in the education sector. I am happy to report that I am now working. I would highly recommend this course to other mums out there looking to re enter the workforce.
I would highly recommend doing the Eastern College teacher aide course. It covers all aspects in depth and i have learnt a lot from it. Our teacher Gurmit is a highly experienced teacher. She has been very knowledgeable, passionate and caring thoughout the course. I especially like the different sorts of resources that she has shown us, to help with students with special needs
The Cert III Education Support course has helped me maintain my responsibilities as a mother of 2 beautiful children, a home-maker and an aspiring career woman. This course has equipped me with the skills and experiences to assist teachers in classrooms, understanding and supporting the learning needs of students with special needs. I am now a Teacher Aide (TA) in a local school.
Hi Gurmit, Just want to quickly say thank you. I always feel very inspired and pumped after your class. You are an amazing teacher and your stories and experiences are an absolute pleasure to listen to. So Thank you again.
After being a full time stay at home mum for the last 8 years, it was quite daunting to go back in to a school setting. From day one Gurmit made us feel at ease and made this journey a positive one. This course has been so fulfilling in the fact that it touches on everything that would arise in being a TA, it is in depth however all relevant. With Gurmit having so many years behind her in the industry, she is a wealth of knowledge and is the perfect teacher to share all her experiences with to her classes.
I am so proud of myself for completing Cert III in Education Support. The last time I studied was 20 years ago. I was so nervous at the beginning, filling my head with doubts…  Can I do this? Am I too old to study? What if I don't like the teacher? What if it's too hard?
Well, our teacher, Gurmit, was a God sent. She is one of the nicest, most caring people I've ever met. She made our classes enjoyable, fun and educational. There was a lot of support offered along the way.  If you are thinking of doing this course, do it! You won't be disappointed.
My youngest child was starting school this year so I made the decision to do something new with my life/career….if only I knew what it should be! I had been doing volunteer work at my children's school for the past three years and always felt fulfilled and rewarded after leaving the classroom, so I looked into the Education sector. I found the Education Support Certificate advertised through the school website and have been thoroughly enjoying both my time in class and also on placement ever since. I cannot speak highly enough of both the detailed course structure which is very relevant to the classroom needs, and also my amazingly inspiring teacher Gurmit. I feel very blessed to have a clear purpose in life and my future aspirations within the school environment. I am also able to take what I learn home with me and apply it for my own children to help with their schooling. The needs of both teachers and students is so great at the moment that I feel the role of Teacher Aide is more relevant than ever, and I get to make a difference in their lives.
Recently I completed my Certificate III in Education Support from Eastern College Australia successfully. I enjoyed participating in the course because it taught me how to support children in a school setting. I would recommend this course to anyone, and if you are thinking you can't, well think again because 'YOU CAN'.  My teacher is one of the greatest inspirations during my studies, Gurmit Kaur not only teaches from her heart but has the experience to back up everything she teaches in the classroom. She does this by the many stories and experiences she has had with her students in the past. I thank God for getting me through this course and know that I am a better person because I completed the course with excellence and passion. I have also gained employment during my course period which was a great moment in my life. It has built my confidence and belief in myself. All the best to those who choose to go ahead with the course, you will never regret it!
Gurmit has been an exceptional teacher, whose instruction and openness has immensely benefited my learning. She has proven herself to be not only an excellent teacher but also as someone who cares deeply about her students and their success. She has the ability to share her classroom experiences in an informative yet entertaining ways and her enthusiasm for special education is contagious! Gurmit has decades of experience and numerous awards in special education which is made visible when she conducts her teaching. She is a remarkable person and an indispensable teacher for anyone hoping to undertake training and gain skills to become effective Teaching Assistants. Thank you for making my learning journey amazing!